Last weekend Erin and I headed up to Cook.  We picked up some linoleum along the way.  I got the wood stove going as soon as we got home to get the house all warmed up before we attempted the install.   Saturday night around dinner time we started the process.
The directions tell you to leave an extra half inch on all the edges, put the linoleum in place and then after a day of sitting to trim it down.  Well let me tell you, that is the stupidest line of reasoning EVER.  In my experience (doing this only once) when you leave a half inch on every edge, it doesn't fit in the area you cut it for.  Especially around the corners.  Anyway after about 6 hours of work we got it all installed.  It looks pretty good.  We still have to put the trim back on the doors and put baseboard down.  The carpet should be getting installed in a couple weeks.
On Sunday I was pretty sore from crawling around on the floor for 6 hours the night before.  Jim, Jesse, and I headed out for a little canoeing trip to Table Rock Falls.  We shot an episode for the BWCACAST site.  Jesse had his camera with and took some pretty cool pictures.  Here are a few of them.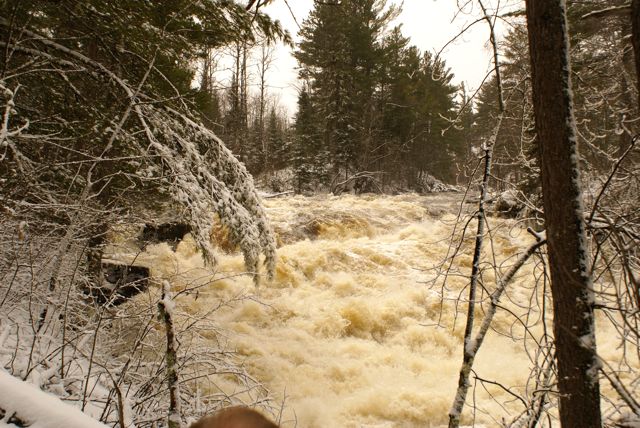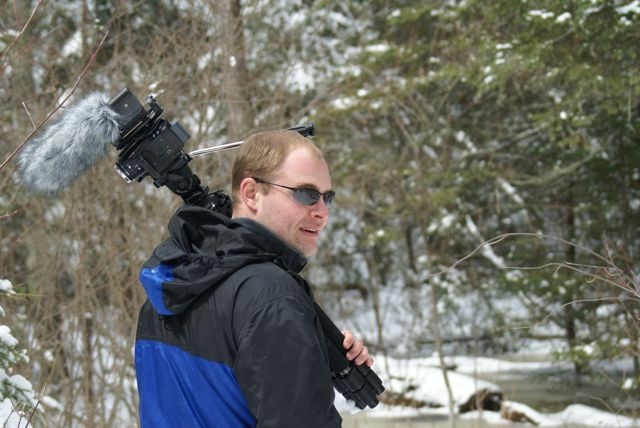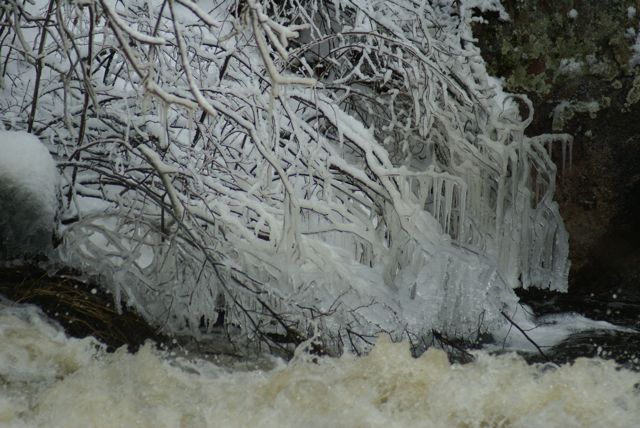 It was a fun trip.  Nice to get out on the water.  We had a few snow flakes flying in the air, and it was a little grey out, but watching the volume of water churn its way down the narrow gorge.
It should be posted in the next week or so on the bwcacast site.  Hope you enjoy.