It seems that fall was taking its time with moderate temperatures and sunny skies.  It was a great time to be out in the woods.  I spent quite a bit of time working on clearing the ski trails of downed trees prior to the snow fall.  I would take off after work and clear trails for a couple hours each evening.  I think I cleared about 20 trees.  This appears to be a constant battle as Erin and I took a quick ride out to one of the trails we had completely cleared and in just a short distance came across two new downed trees crossing the trail.  🙁  Snow is on the ground now, so it won't be long until its time to strap on the skis and head out on the trails.
After our quick ride we came back to the house and while Erin was working on school work I started hauling wood for the first time this fall.  I loaded up both the inside and outside wood boxes and got the stove filled up ready for a match.  Here is a bit of a photo progression of the work.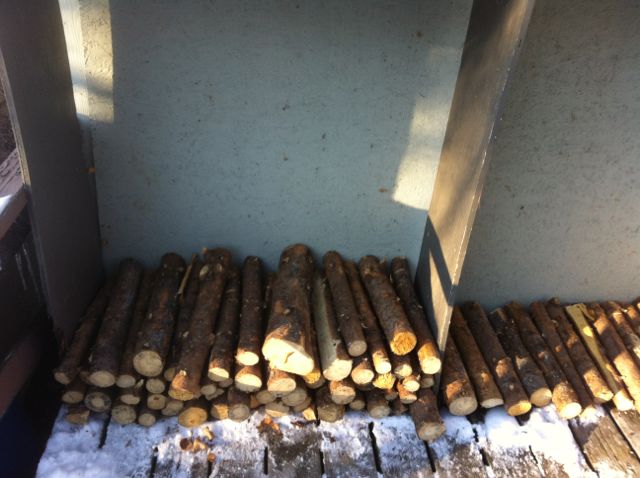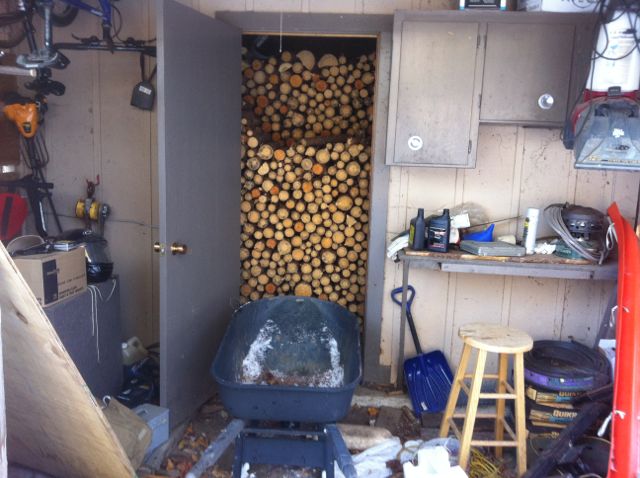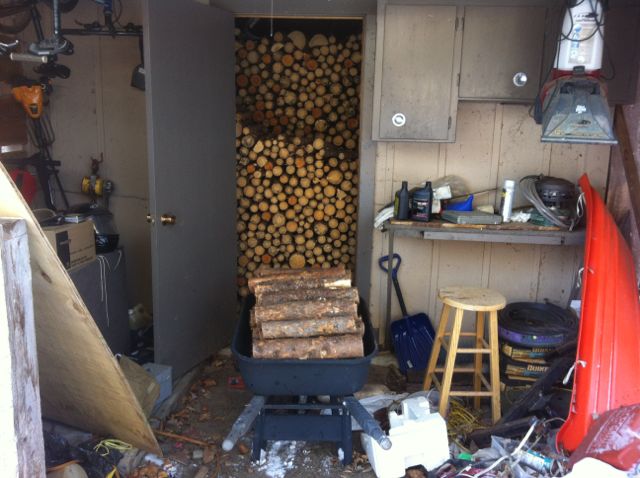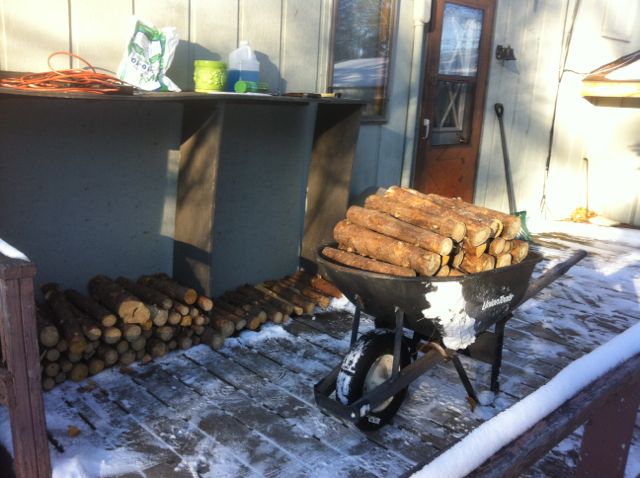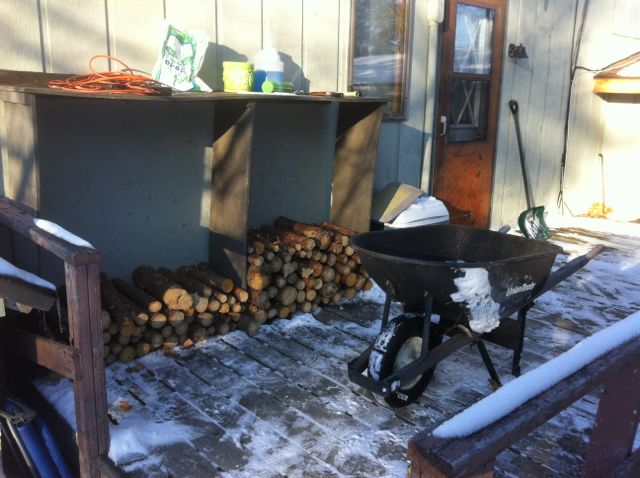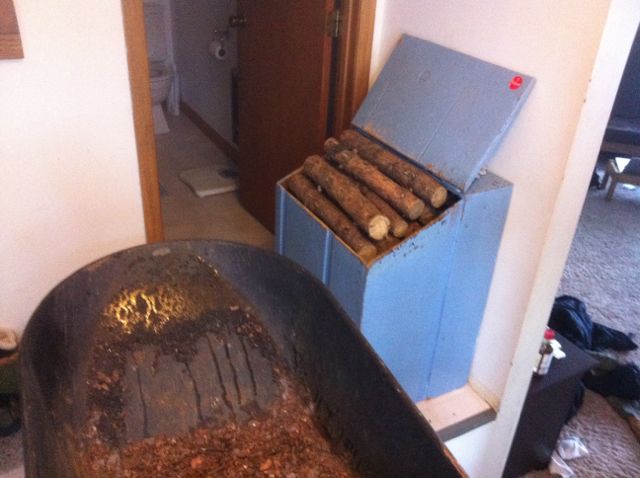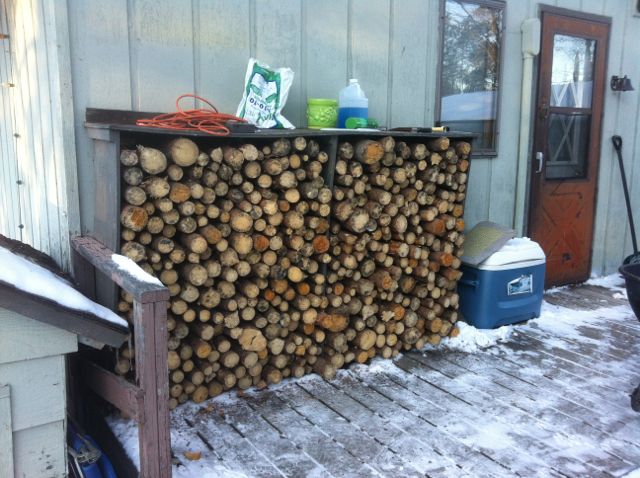 All this work because the outside world is beginning to look like this….