Well, my dad is starting a new job today.  He hopped aboard a Cessna Caravan in Palmer, Alaska heading for Bethel Alaska.  He is one check ride away from being a Hageland pilot.  It sounds like he'll have about 4 hours of instruction in a caravan once he arrives in Bethel.  After the instruction time he'll take a check ride and if he passes he'll finish out his first "shift".  A shift I found out is a two week stint.  If he doesn't pass his check ride he'll head back to Valdez.  During a shift a pilot can't fly more than 8 hours a day, but usually work about 12 hours each day.  The rest of the time they are loading up freight into the airplanes and refueling them for their next flights.
Here is what a Cessna Caravan II looks like.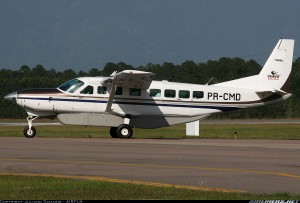 Here is the routes they fly on a pretty regular basis if not every day.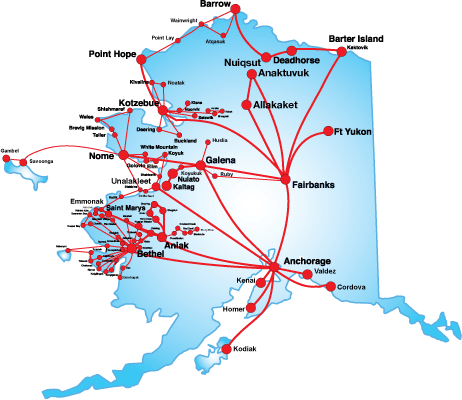 He is really excited about the new job.  This is something he's always wanted to do.  He got his commercial pilots license a few years ago.  He also has his instructors license, so he is able to give flying lessons and has done so with a couple of guys from Valdez.  One of the cool possabilites of this job is that he may be stationed in Nome which should bring him in and out of St. Michael on a somewhat regular basis.  For those of you who don't know, that is where my sister is teaching this year.
I do have my concerns about this whole new job…  After having lived in rural Alaska and flying in the inclement weather that frequents the area I worry about some of the situations he may be in.  Frontier Alaska's rules state that if a pilot is not comfortable flying because of weather they can decline to fly at any time.  The problem is the weather can be really bad a lot of the time, so it turns into the standard operating procedure to go out on days you normally wouldn't fly in.  This tends to work out fine over and over again, but the one time it doesn't can be a tragic day.
Anyway I wish him the best of luck.  We always say its better to be lucky than good.