Erin and I were lucky enough to have Jeremy and his family drive up from Bemidji to stay with us.
Its been fun to spend some time with their little girl Scout who is a little cutie.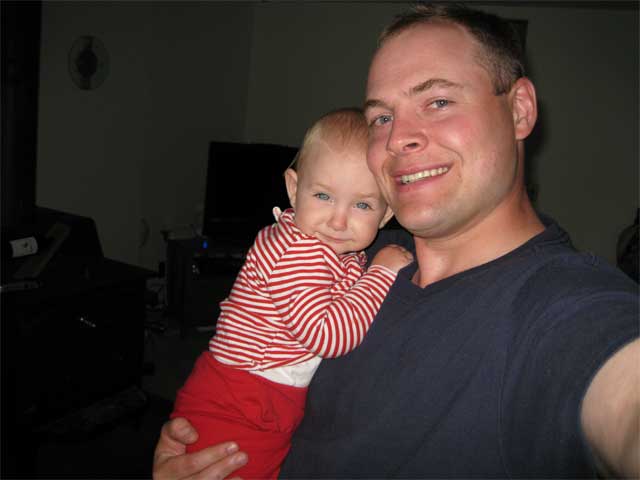 They pulled in this afternoon and we hopped in the boat for a little tubing and swimming out at twin islands.  Rowan is pretty much a pro when it comes to the tube.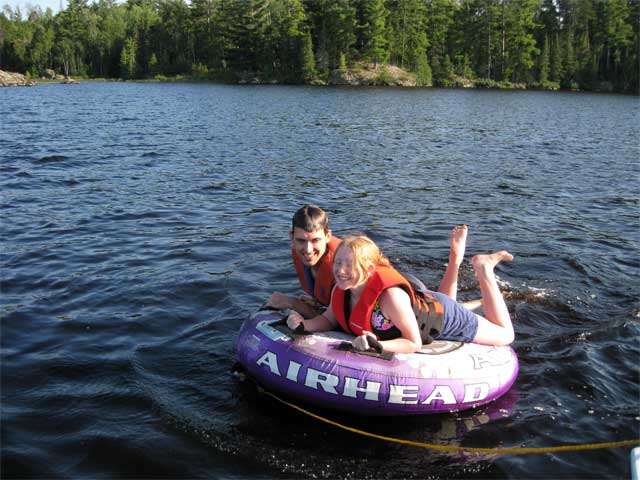 We did a little swimming out at Twin Islands.. Jeremy had a great jump off the top of the island.  It really is a fun place to go swimming.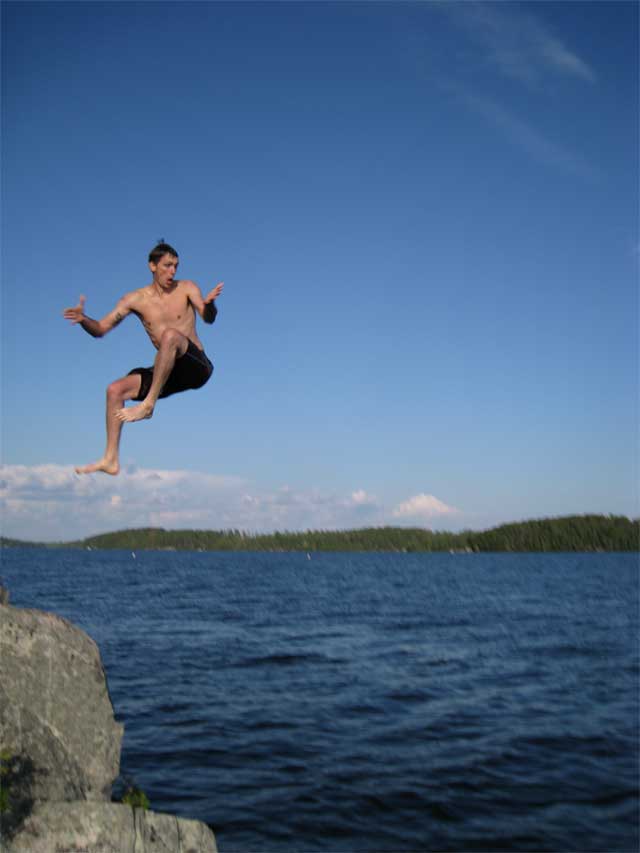 We boated around a bit and even went to MooseBirds by boat to get some ice cream after dinner.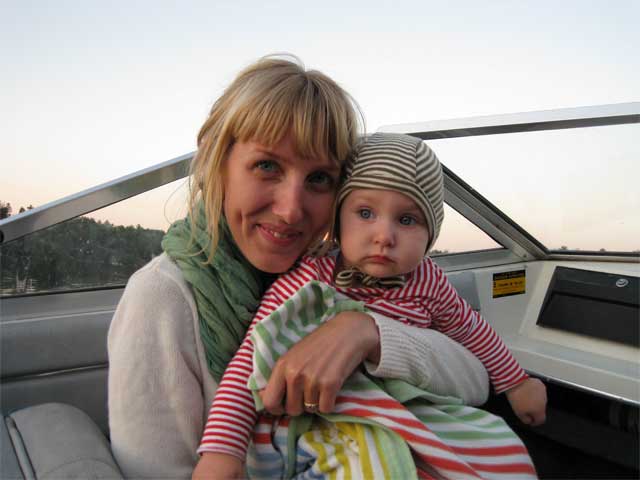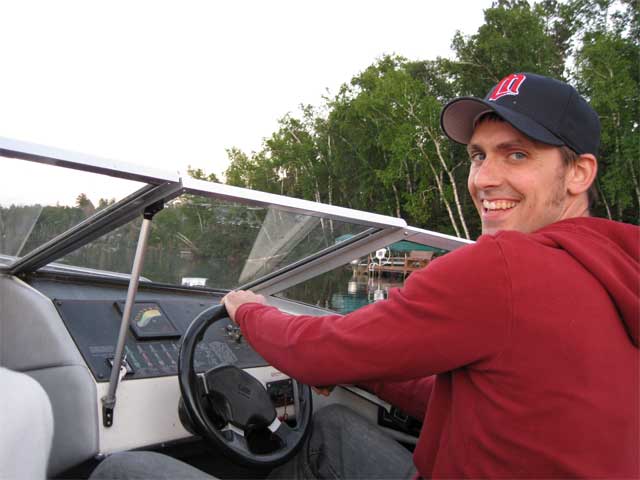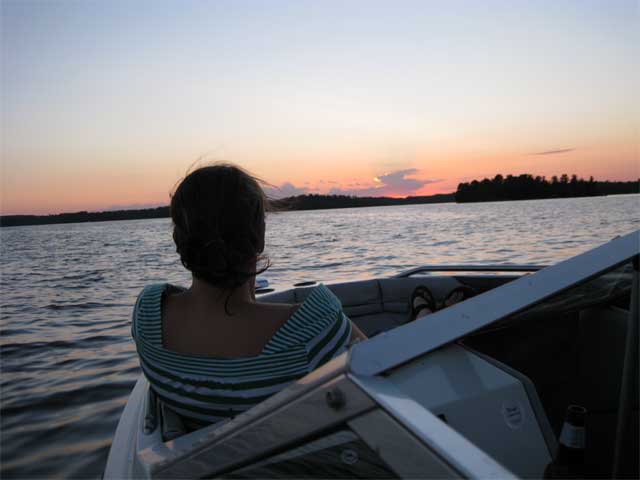 Its been a great day.  Its so much fun hanging out with Jeremey again, and getting time to spend with Nikiya, Rowen, and Scout.