There was a pretty bad storm over the weekend that dumped quite a bit of snow as far as the Midwest is concerned.  The majority of this snow fell on Sunday causing the roads in the area to become essentially closed.  Because of all this most if not all of the school districts in northern Minnesota closed their doors for Monday.
This was very nice.  I was able to sleep in this morning which is always a treat.  When I got up I put on my winter clothes and went down to the lake in hopes of clearing the snow off to make a skating rink.  Well… there was at least a foot of snow if not a bit more and I was armed only with a shovel.  A snow blower or a serious plow would have been a nice addition to the snow removal process.  Lucky for me though Jesse came down to lend a hand.  We worked on it for a couple hours and then gave up for the day.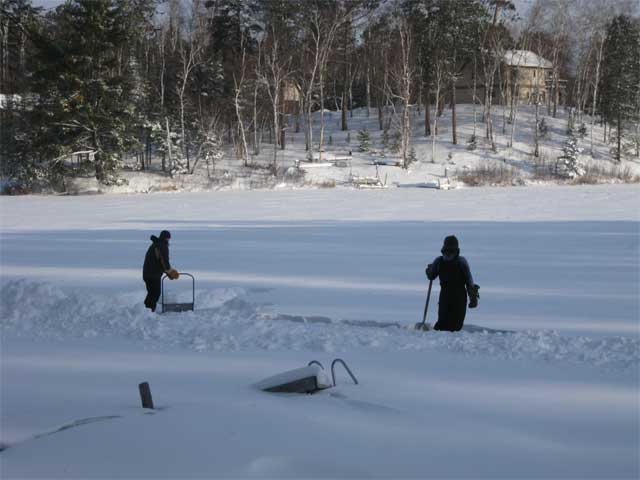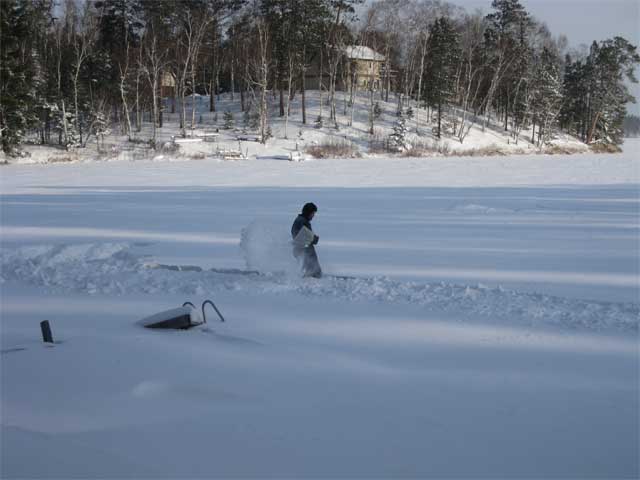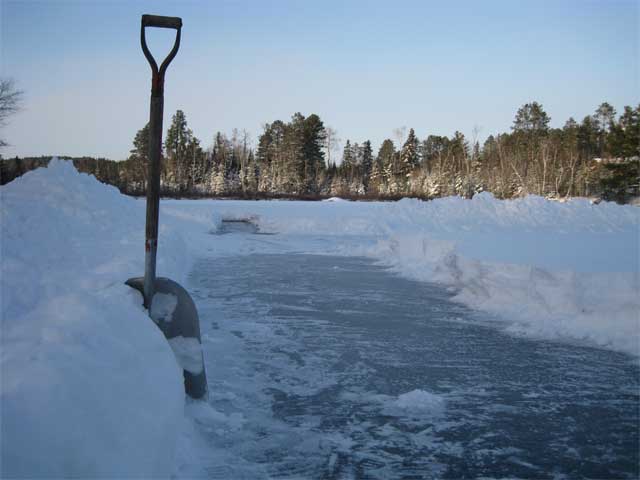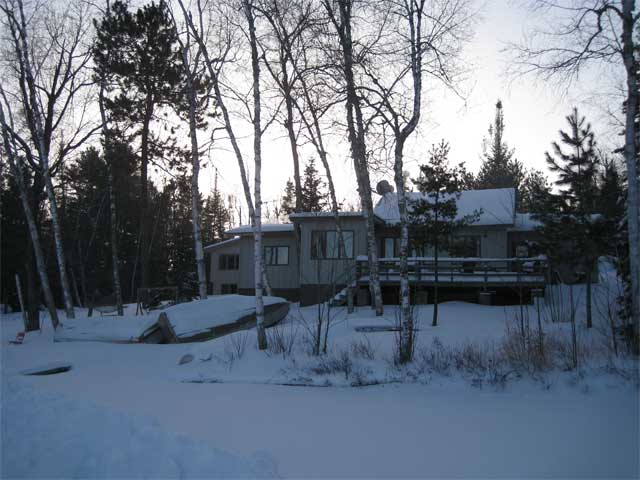 The afternoon I spent working on another show for BWCACST.  This was on our first day into Kife Lake.  This was our last multi day camping trip for the summer.  I am a bit behind as you can see on getting shows out.  I am hoping to get them posted a little bit more regularly if I can.
This evening Erin and I decorated our Christmas tree.  This is our first real tree we've had.  Our time in BSSD there really weren't a plethora of trees to choose from in the villages we lived in, and last year in Baxter we weren't allowed to have a real tree in our apartment.  The thing I like most about the tree is that it means Christmas break is just around the corner.  🙂