Stacy and Dylan drove out to the house this morning to join April, Jesse, Jim, Erin, and I out to Vermilion Falls.  We hopped in the car and took off towards Crane Lake.  Its a bit of a drive, and since we took the back gravel roads which are pretty sloppy with all the snow melting it was even a bit longer.  We got to the road heading towards the falls only to find it hadn't been plowed yet.  We put the vehicles in 4-wheel drive and continued down the 4 mile road.  When we got to the "drive way" into the parking area it was even more covered in snow and was heading up a hil, so we parked the cars and began our hike there.
We were hoping to catch the ice breaking up and being forced through the narrow gorge, but when we got to the river we found it already open.  It still is a fun place to visit.  There is a ton of water rushing through there.  We took some pictures and had lunch on a picnic table.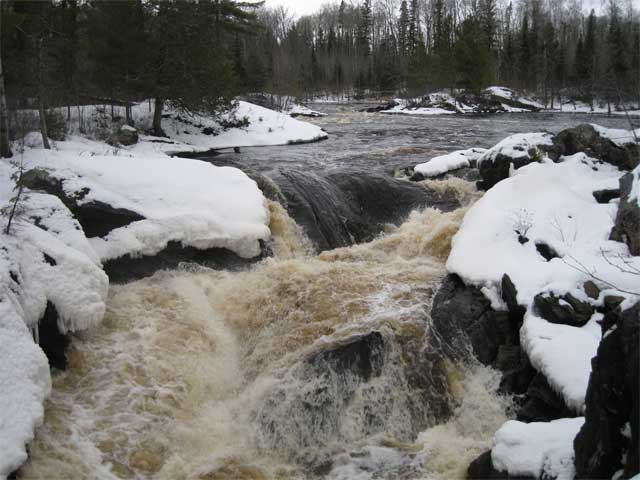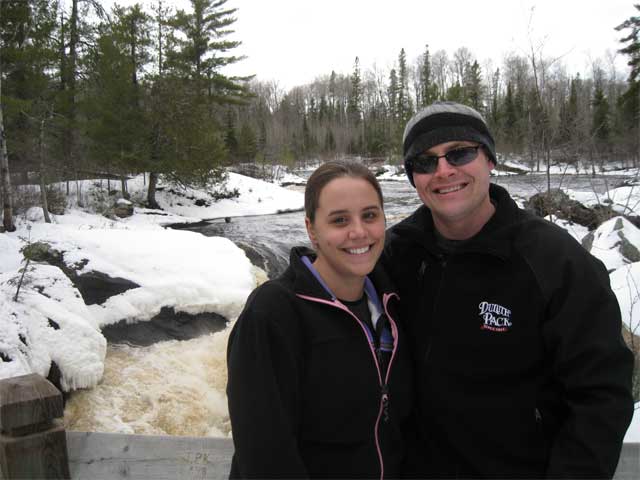 All throughout our day in at the falls we were having mini snowball fights.  The snow was the perfect consistency for making snowballs.  Dylan was a fierce competitor and was always ready for a battle.  After we finished eating Jim had the idea of making a snowman.  It didn't take too long and we had a very respectable snowman to greet any visitors in the next couple of days.  I don't know how long he'll last, but as long as the skies continue to be covered with clouds and the temps stay in the 30's it could be some time before he withers away.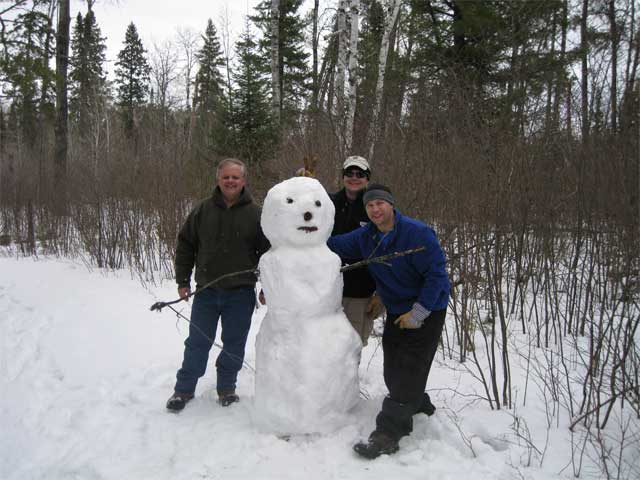 We then headed back to the cars and drove to Orr where we filled our car with gas and our tummies with A&W root-beer floats.  They sure are tasty, but make it quite difficult to drive and work the spoons filled with the bubbly ice cream to your mouth.  We headed back to the house where we relaxed and had some dinner.
It sure was a nice way to spend a Saturday.
Leave a Comment