Portland is a nice little town perched in a very protected bay.  We found a campsite got checked in and then headed back out on the road to a nearby lighthouse.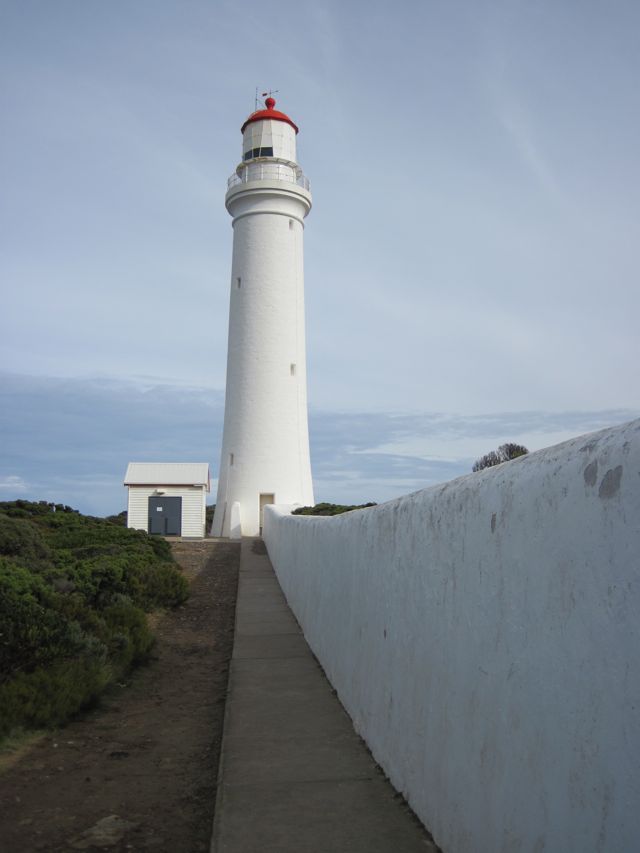 There was a little cafe at the light house we planned on having a cup of tea at, but we ended up having lunch instead.  After eating we found a hiking trail to "the enchanted forest".  This trail headed right off the road towards the ocean which wasn't too far away.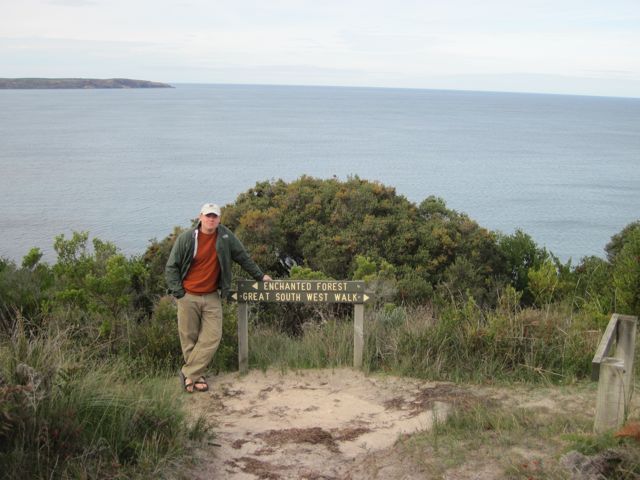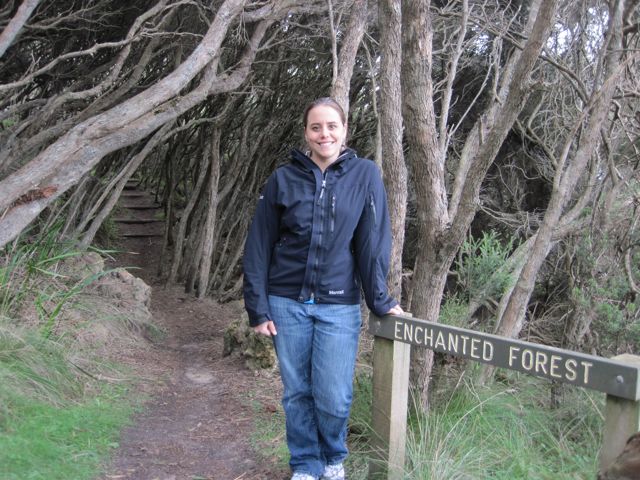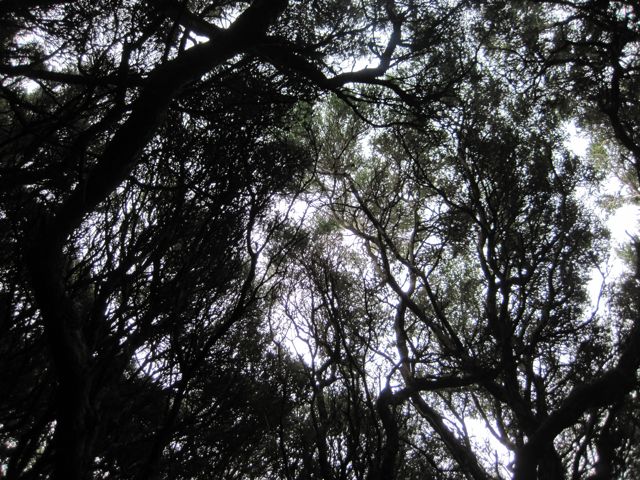 The trail dropped of quickly and we soon found ourselves at the "enchanted forest"  This was part of "The Great Southwest Walk" which is a 250 K hiking trail along the coast.  Looks like it be a lot of fun to do if you had the time.  Out trek took us down even closer to the ocean to a place called "Flat Rock"  I was expecting this to be on the hillside, but it was actually in the water.  Very cool area.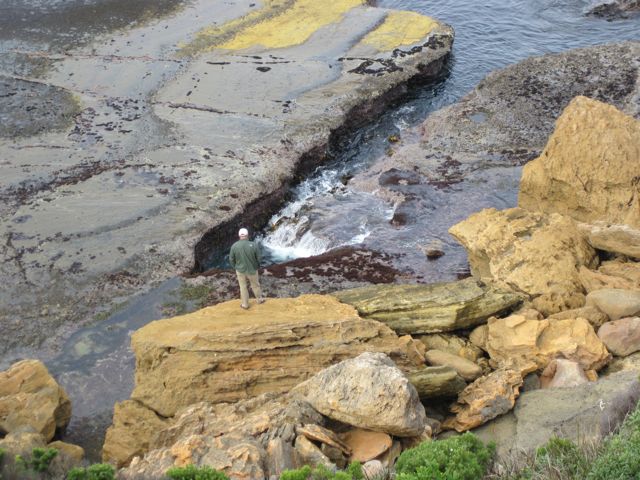 After our hike we went back to the campsite and did a little walking around town.  Erin is continuing her quest for a sweatshirt.  Still no luck.
While walking through town we found a sign to a fur seal viewing area.  So we hopped back in the car and drove about 15k around another bay to another small community.  From there we hopped on a trail along the coast line leading out to the seal viewing area.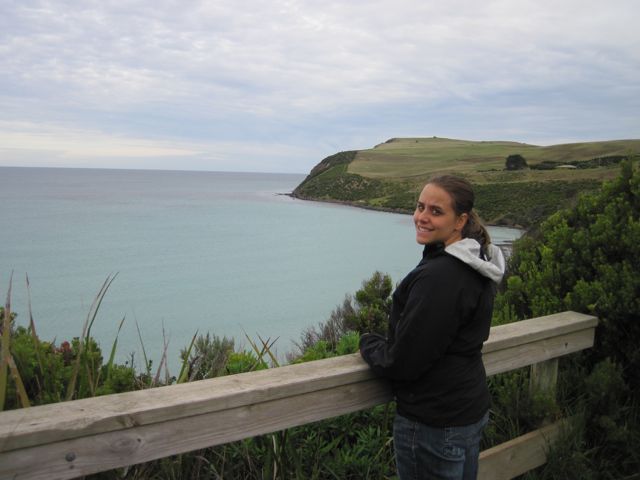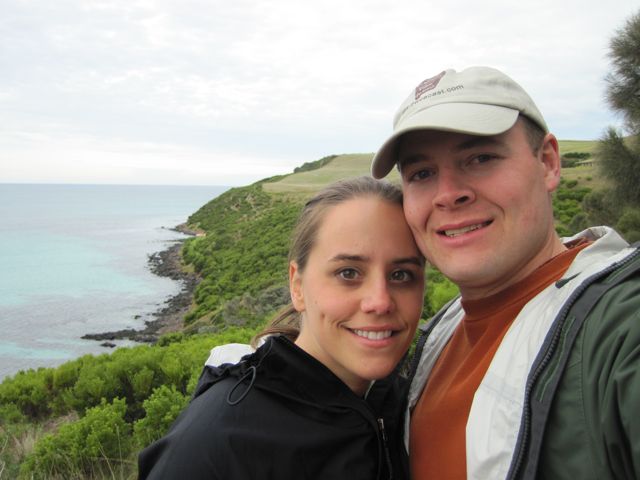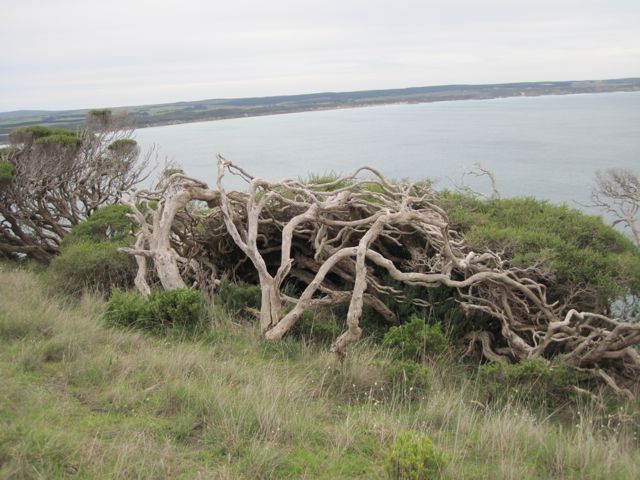 It was a beautiful hike.  Along the trail we encountered a "herd" ? of kangaroos.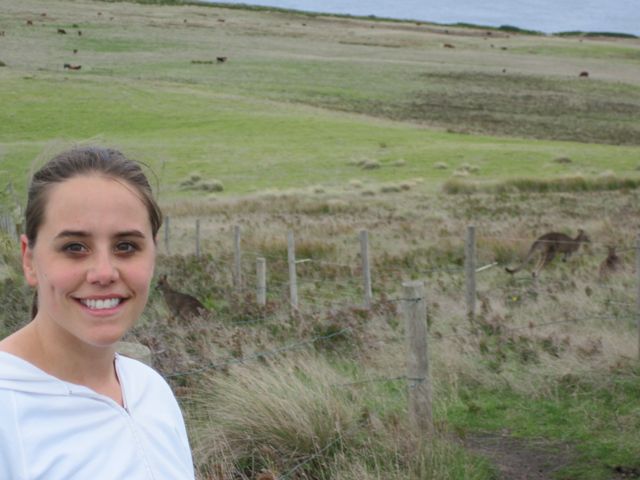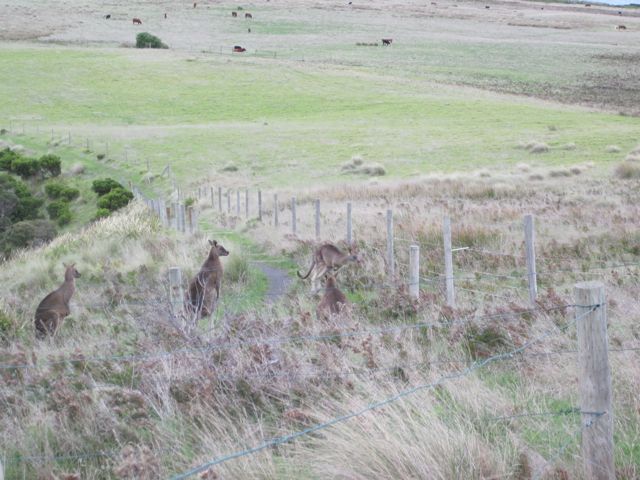 They checked us out and headed off to the side of the trail a ways.  One of them hopped over a nearby fence with ease.  Its amazing how high they can jump.
[QUICKTIME http://bbryson.com/bill/files/2009/06/kangas.mov 640 500]
We continued down the trail until we reached the viewing area about 50 meters above the rocks below.  There were a few lazy seals laying down there.  Not as close as I've been in the bering strait but still pretty cool.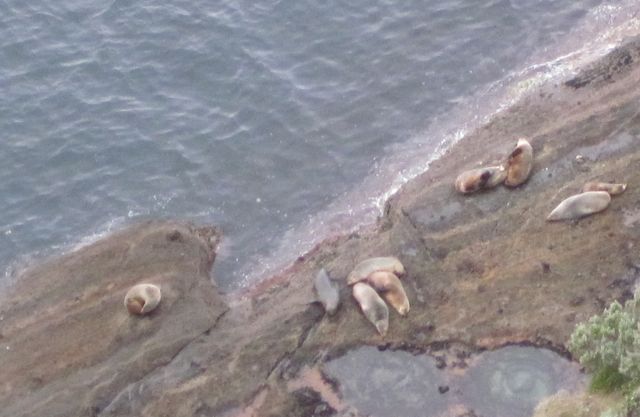 The sun was beginning to fade as we headed back to our car.  When we got there we continued a few Kilometers down the road to a "blowhole" and "petrified forest"  I put both in quotes because I don't think either were really what they claimed.  There was a sign stating that the petrified forest was not really an old forest, but rock formations instead.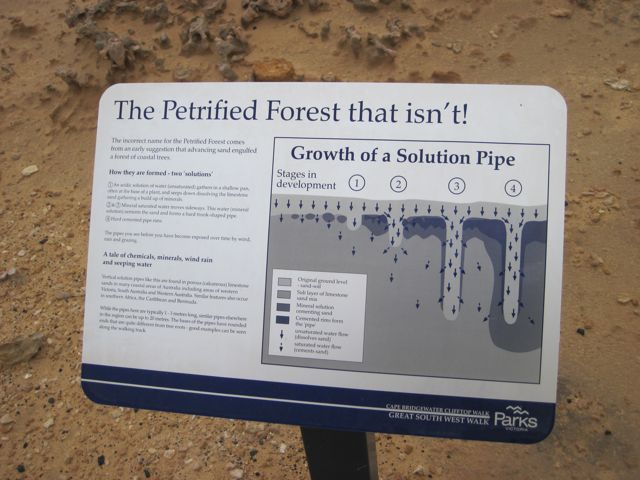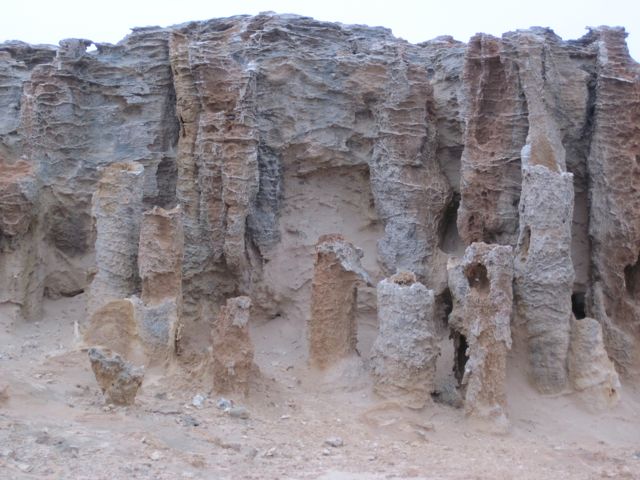 The blowhole just appeared to be waves crashing on the rocks.  You can be the judge.  Here is a little video of the spot.
[QUICKTIME http://bbryson.com/bill/files/2009/06/blowhole.mov 640 500]
After our night in Portland we started the long drive to Adelaide.  A couple hours into the journey we stopped at Mt. Gambier and checked out a cave system.  It was pretty cool.  I guess there is some pretty decent cave diving in there as well if your certified to dive in level 3 caves.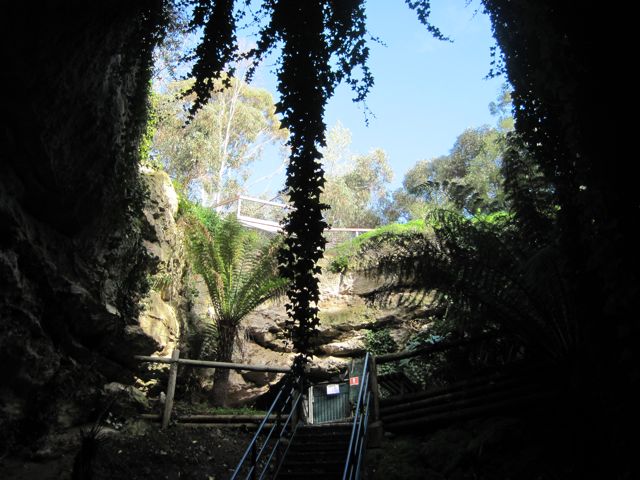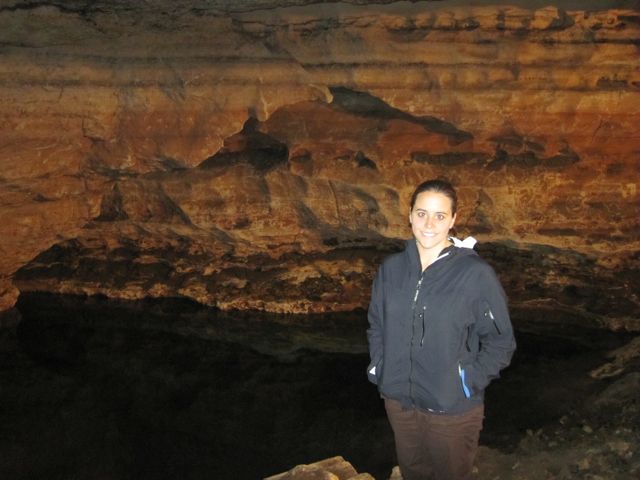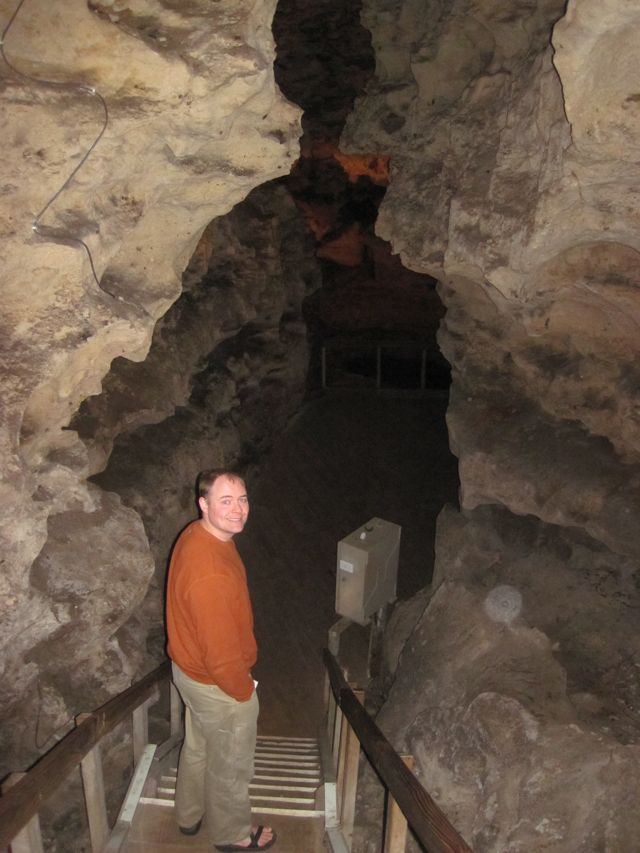 After our little pit stop we drove the rest of the way to Adelaide.  The day of driving took us about 6 hours.  We plan on go to a footy game today and then check out some wineries tomorrow.  Its been a great trip so far.
[QUICKTIME http://bbryson.com/bill/files/2009/06/washed-away.mov 640 500]
2 Comments
Leave a Comment