Worked again today.  I'm planning on taking tomorrow off for the most part.  I will have to work from home some to get some data moved around in our student information system.  Nothing I really have to other than pull our data and push it to JMC and then when they are done working on it I'll just need to put it back.
After work the Glass family and the Cheney family came out for dinner and root beer floats.  Its fun watching the kids run around excited about everything in their lives.  Its starting to seem like Luke is getting a little bigger, but he still is pretty tiny.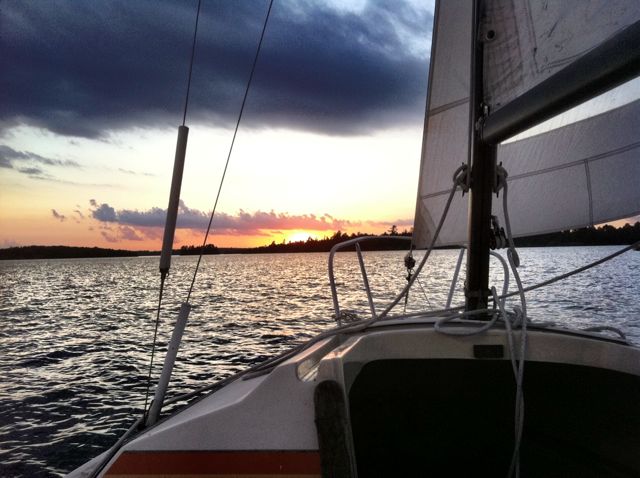 After the floats most of the crew took off and Jesse and I got out on the sail boat.  It was a little slow going at first, but once we got out in the main part of the lake there was a nice bit of wind blowing.  We sailed down towards Norwegian bay and then turned around and headed home.  We were able to sail all the way back into our little bay which doesn't always happen.  It sure was a nice night to be out on the water.
One Comment
Leave a Comment